Welcome to our Denver Airport Hotel
With a convenient location near the airport, Airport Denver Hotel is the ideal spot to spend your next trip to Denver. Our Denver airport hotel features all the amenities you need for an excellent stay, including complimentary breakfast and a shuttle to and from the terminal. Our packages also let you get more during your stay—from extra perks to additional discounts.
Our hotel is also ideal for groups, with accommodations that include up to three beds. Contact us about reserving a group room block, and we'll be happy to welcome your party. While you're here, you can also enjoy complimentary breakfast in our lobby every morning and also sample the local dining around our hotel. Enjoy exploring the Denver area, and enjoy the convenience of our hotel near the Denver airport.
Features
Free Wi-Fi
Complimentary breakfast every morning
Indoor pool with whirlpool
Free airport shuttle offered between 3AM to 12AM
Pet-friendly rooms ($15/night)


Get local at nearby attractions
Aurora History Museum
Dick's Sporting Goods Park
Denver Coliseum
Buckley Air Force Base

Hotel amenities
At our Airport Denver Hotel, we make sure you have all the amenities you need for a comfortable stay, whether you're just staying for a layover or spending a vacation with us. Enjoy complimentary breakfast and free Wi-Fi throughout our hotel. We have pet-friendly rooms for furry travelers, too. When it's time to leave, take the limited complimentary airport shuttle (please call property directly for more details).
Breakfast
Accessibility features
Air conditioning
Pet-friendly rooms ($15/night)
Free wifi
Truck and bus parking
Business center
Fitness center
Free Airport Shuttle between 3AM to 12AM
Shuttle Service
Smoke free
Environmentally Friendly
Refrigerator
Microwave
Flat screen TV
Dining
Whether you want a quick sub sandwich delivered or you're looking for a place to sit down and eat a big meal, there's plenty of dining around our Airport Denver Hotel. To make things even more convenient for you, our complimentary breakfast lets you leave full and fueled every day. We also have coffee in our lobby, all day long.
Onsite Dining
Wake up every morning of your stay with a complimentary deluxe breakfast. Our hotel in Denver makes sure you have the fuel for another day of exploration or travel. From hot coffee to fresh toast, you'll have a wide selection of breakfast classics to enjoy.
Hours of Operation:
6:00 AM - 9:00 AM Daily
Local Denver Dining
There are many different dining options around our Airport Denver Hotel. From subs to deep-dish pizza, you'll have plenty of options to sate your appetite.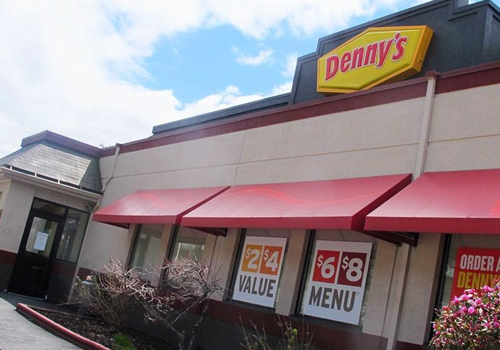 Denny's
The classic diner is open 24 hours, so you can get a bite to eat any time of day or night.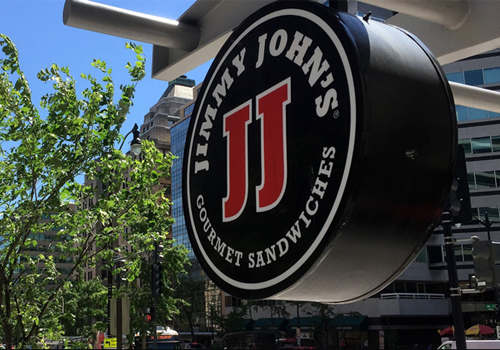 Jimmy John's
Get subs delivered quickly from Jimmy John's. They're perfect if you want to stay inside your room rather than go out and eat.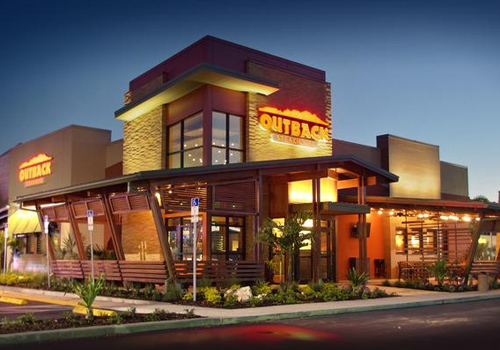 Outback Steakhouse
Enjoy a taste of Australia at this famous restaurant. Enjoy juicy steaks, fries, and beer.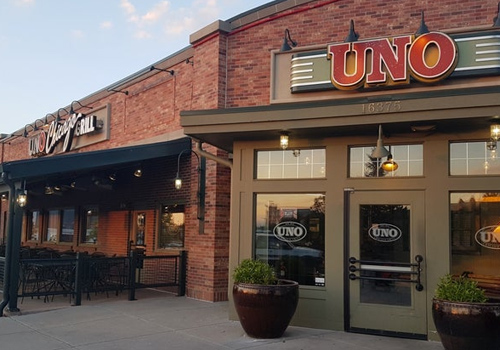 UNO Chicago Grill
Get original Chicago deep dish pizza at UNO. This lively restaurant is perfect for dinner.
Denver Group Travel & Events
Airport Denver Hotel makes Denver group travel easy. Book group room blocks to save more on our accommodations. We'll welcome your wedding party, sports team, or business group. Enjoy convenient group accommodations in Denver.
If you're looking to host a Denver event, our 450 square foot conference space is ideal. Our conference space has free Wi-Fi and seats up to 30 people. We also have a business center for your printing, copying, and faxing needs.
Call us at (303) 367-5000 to reserve group travel to Denver or complete an online request for a proposal.
Request RFP
Let us plan your next event or book a block of rooms. For room blocks or to plan an event please click here.
Denver Airport Hotel Activities
There's always something happening near our Denver airport hotel. Whether you have a long layover or stopping for an extended stay, families will love all the recreational activities Denver has to offer. Adults can sample local craft beer at Winter Brew Fest, and watch the Rapids at Dick's Sporting Goods Park, while family stop by the Park Playground. Our hotel is also near Buckley Air Force Base, making us ideal for military families. We even offer discounted rates to those who serve. Enjoy these things to do and more during your stay at our hotel in Denver.
---
Recreation Near Our Hotel in Denver
History, Sports, & The Zoo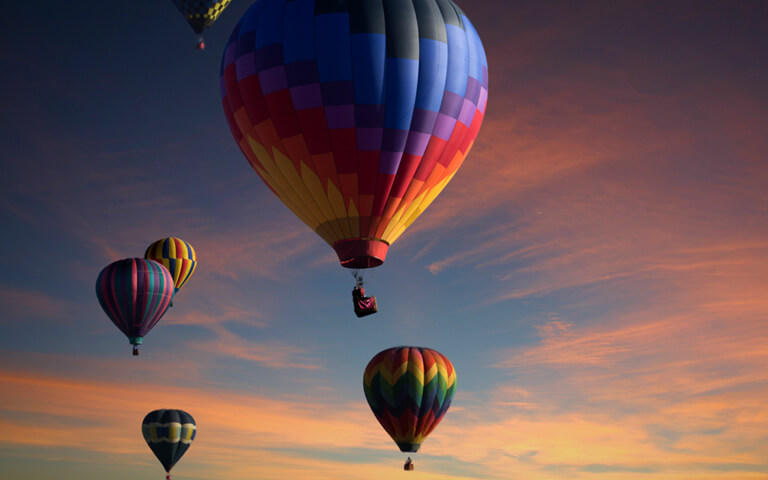 From Western history to exotic animals, you'll find plenty of things to do near our hotel in Denver. Families will love visiting the zoo, and sports fans have plenty of options, from soccer to basketball to football.
Park Playground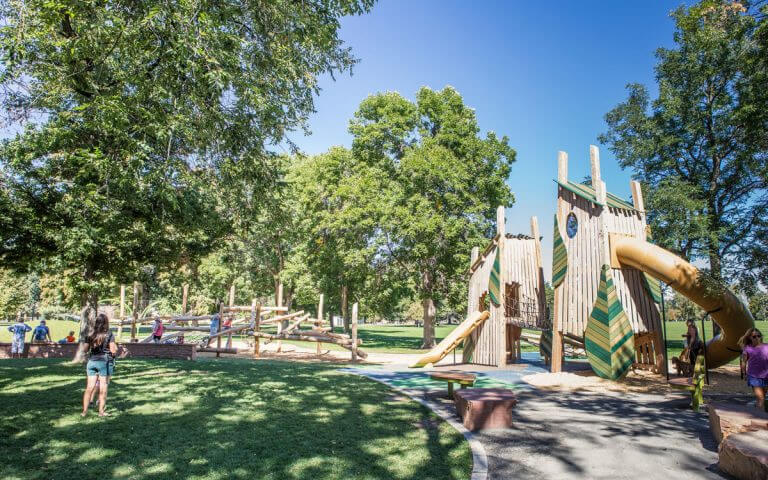 Only 3.4 miles from the hotel, families can enjoy this fun local park. With a multitude of slides, swings and an outdoor skate park, kids will enjoy this local favorite.
18900 E 51st Ave, Denver, CO 80249
Aurora History Museum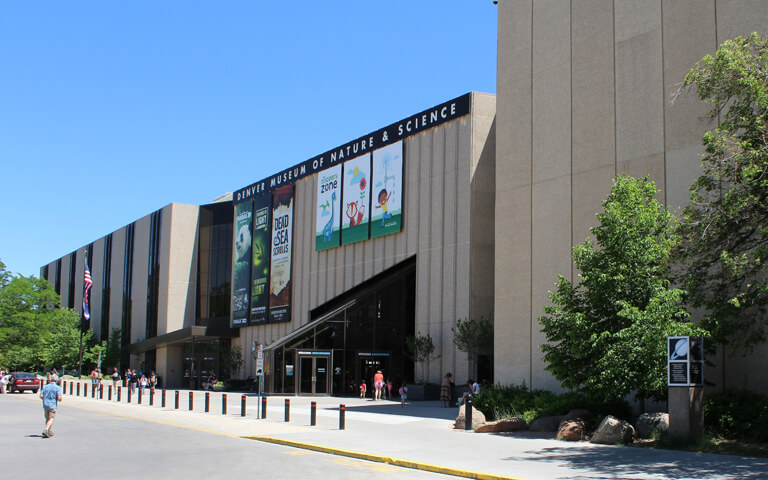 Less than 5 miles from the hotel, the Aurora History Museum dives into the rich history of Aurora and the Denver area. See exhibits about how the West grew from pioneers to today's modern cities. One of their main exhibits is a restored 1913 trolley car.
15051 East Alameda Parkway. Aurora, CO 80012
Tel: (303) 739-6660
Dick's Sporting Goods Park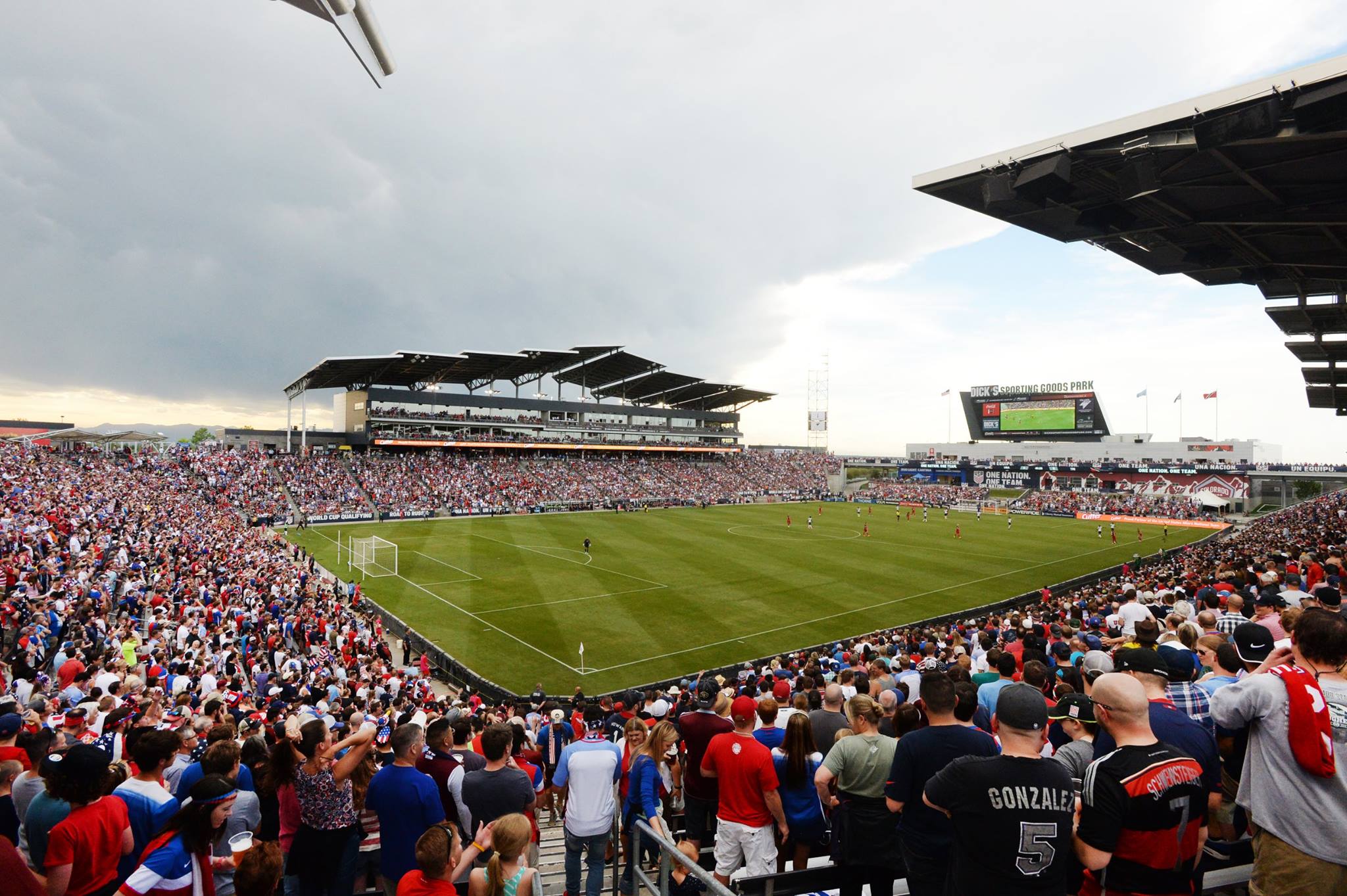 A quick 8 miles to the home of the Colorado Rapids, Dick's Sporting Goods Park hosts some of the best soccer in the West. You can also catch the occasional US Men's National Team game, along with exciting concerts.
6000 Victory Way, Commerce City, CO 80022 Tel: (303)727-3500
Denver Coliseum
Home to everything from Motocross competitions to the Western Stock Show, the Denver Coliseum hosts thrilling events throughout the year. Just a quick 10 mile drive to access the fun.
4600 Humboldt Street, Denver, CO 80216
Tel: (720) 865-2475
Denver Zoo
Hop in the car for an easy drive to the zoo. Only 11 miles from the hotel, guests can experience giraffes, rhinos, tigers and more. There's plenty of exotic wildlife waiting to be seen at the Denver Zoo. Kids can see these animals up close, and even hear educational talks from zookeepers.
300 Steele Street, Denver, CO 80205
A Convenient Hotel Near Buckley Air Force Base
Ideal For Military Members & Their Families
Our Airport Denver Hotel near Buckley Air Force Base is ideal for military families. Serving more than 92,000 active duty military personnel, Buckley AFB has air operations, space-based missile warning capabilities, space surveillance operations, space communications operations, and support functions. It's primarily home to the 460th Space Wing.
While you stay at our Buckley Air Force Base hotel, you're just a quick drive away. Guests who are military members can also take advantage of our government discounts. At Red Lion Inn & Suites Denver Airport, we're proud to serve those who serve. As a thank you, we offer you and your family this discounted rate.
Events Near Our Denver Hotel
Fun Activities All Year Long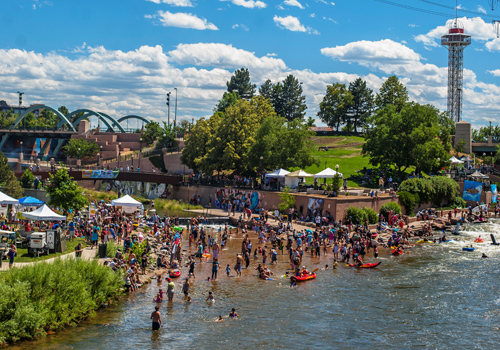 There are many events happening near our Denver hotel throughout the year. Check out these events during your visit to Airport Denver Hotel, and experience some of the city's vibrant, welcoming culture.
Denver Winter Brew Fest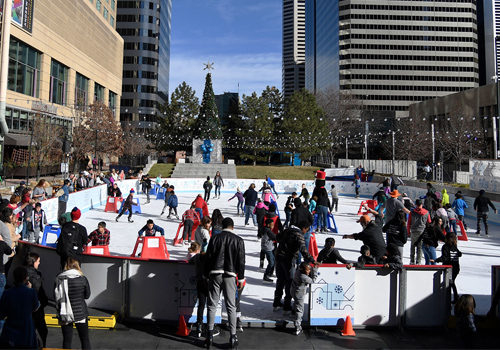 Winter Brew Fest happens every January, at the Mile High Station. Here, you can get tastes of great brews with cheese samples and take home souvenir glasses. Hear live music and try some local craft brews.
National Western Stock Show And Rodeo
Also in January, the Western Stock Show brings Western spirit to Denver. See thrilling horseshows, including dancing horses and freestyle reining. As one of the world's largest cattle shows, the Western Stock Show is also considered the Superbowl of Livestock shows.
Downtown Denver Arts Festival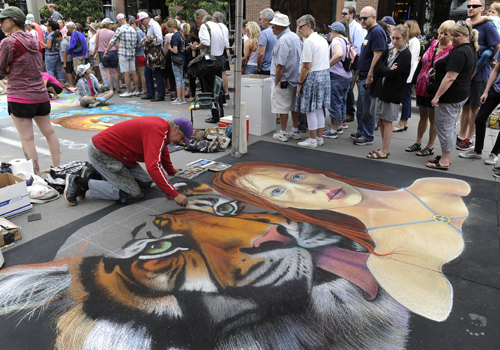 On Memorial Day weekend, the Denver arts festival showcases the best in local art. Held in Stapleton's Conservatory Green Neighborhood, it showcases local Colorado artists along with select national artists.
Denver County Fair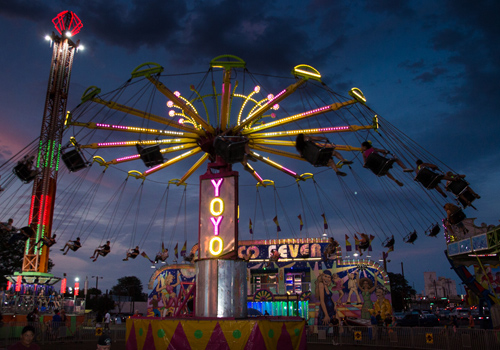 In July, the Denver County Fair puts on a festival like no other. Called the "Craziest County Fair in America," you'll find plenty of eclectic, fun things to do. Founded in 2011, the County Fair has plenty of nostalgic vibes, while also adding in modern twists. Kids can ride unicorns, adults can sample beerfest, and the whole family can have fun at the carnival.
Comfortable accessible guest room with 1 Queen Bed. Non-Smoking. Amenities include complimentary wireless high-speed Internet access, microwave, mini-fridge, coffeemaker, hairdryer, 32 inch flat panel satellite TV,

[…]

Deluxe guest room with 1 King Bed and a Jetted Tub. Non-Smoking. Amenities include complimentary wireless high-speed Internet access, microwave, mini-fridge, coffeemaker, hairdryer, 32 inch flat

[…]

Spacious suite with 1 King Bed, and separate sitting area with sofa. Non-Smoking. Amenities include complimentary wireless high-speed Internet access, microwave, mini-fridge, coffeemaker, hairdryer, 32 inch

[…]

Comfortable accessible guest room with 2 Queen Beds. Non-Smoking. Amenities include complimentary wireless high-speed Internet access, microwave, mini-fridge, coffeemaker, hairdryer, 32 inch flat panel satellite TV,

[…]

Comfortable guest room with 1 King Bed. Non-Smoking. Amenities include complimentary wireless high-speed Internet access, microwave, mini-fridge, coffeemaker, hairdryer, 32 inch flat panel satellite TV, HBO,

[…]

Comfortable guest room with 2 Queen Beds. Non-Smoking. Amenities include complimentary wireless high-speed Internet access, microwave, mini-fridge, coffeemaker, hairdryer, 32 inch flat panel satellite TV, HBO,

[…]

Spacious two room suite with 2 Queen Beds in separate rooms. Non-Smoking. Amenities include complimentary wireless high-speed Internet access, microwave, mini-fridge, coffeemaker, hairdryer, 32 inch flat

[…]

Spacious executive guest room with 3 Queen Beds and sitting area. Non-Smoking. Amenities include complimentary wireless high-speed Internet access, microwave, mini-fridge, coffeemaker, hairdryer, 32 inch flat

[…]

Spacious suite with 2 Queen Beds, and separate sitting area with sofa. Non-Smoking. Amenities include complimentary wireless high-speed Internet access, microwave, mini-fridge, coffeemaker, hairdryer, 32 inch

[…]

Comfortable guest room with 2 Queen Beds. Non-Smoking. Amenities include complimentary wireless high-speed Internet access, microwave, mini-fridge, coffeemaker, hairdryer, 32 inch flat panel satellite TV, HBO,

[…]